COVID-19 Service Update: University Archives Reading Room closed
If you have questions that relate to materials housed in the University of Alberta Archives, you can still send us an email at archives@ualberta.ca and you can be assured that we will assist you when we are able.
Welcome to the University of Alberta Archives
The University of Alberta Archives (UAA) is the official repository for the permanently valuable records of the University of Alberta and its affiliated institutions. The archives acquires, preserves and makes available university records and private papers from faculty, staff, students, alumni and various university related organizations. With over 9,000 linear metres of records, we are the second largest archival repository in Alberta.
Reading Room Hours
(by appointment only)
To find out whether or not the University of Alberta Archives is currently open, please check the University of Alberta website for current information. If other university libraries are open, then we expect that the Archives will be open during our regular hours (Tuesday-Thursday, 9 am - 4 pm by appointment only) but this will not be possible if the university must be closed for a period of time.
Due to the secure nature of the facility, drop-in access is not permitted.
To make an appointment to view material, please contact us at archives@ualberta.ca or by phone at 780-248-1300. Please allow 48 hours for staff to pull material.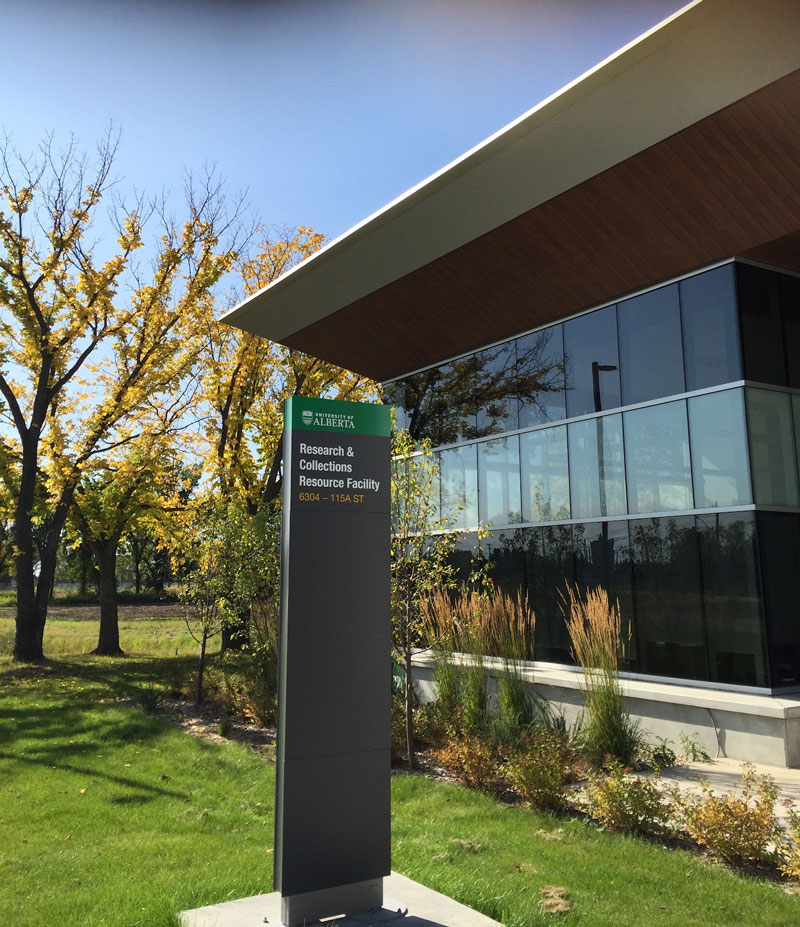 Location
The University of Alberta Archives is located in the Research & Collections Resource Facility on South Campus. Our address is 6304-115A Street NW, Edmonton, AB, T6G 2E1