version française
Curbside Pickup at UofA Library (north campus)
While library stacks are closed due to health and safety concerns, UA researchers, students, and staff may request and borrow items from some UA Library collections. Thank you so much for your patience as we figured out how to safely share some of our collections.
Curbside Hours
Monday to Thursday: 12 - 7pm
Friday & Saturday: 12 - 5 pm
Step 2:
When you get an email, book a date for pick up
Watch for a 'holds available' email prompting you to book a date for picking up your holds within 10 days.
Step 3:
Come to Rutherford Library
Enter Rutherford Library through the east entrance (see map below).
Step 4:
Your holds have been placed in a locker. Identify your locker using your Booking Number (e.g. CURB101). Unlock the Locker with the last 4 digits of your 13-digit barcode on the back of your OneCard.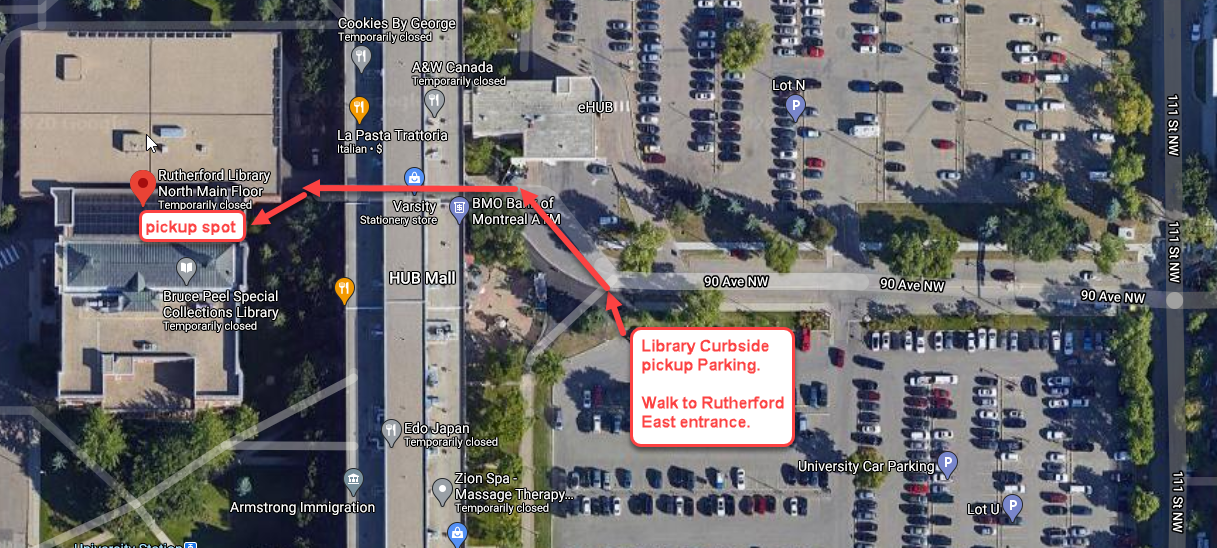 What you will need:
Booking Number from your confirmation email (e.g. CURB101).

Your ONEcard with your 13-digit Library barcode (students enrolled in remote classes can request their Virtual OneCard here).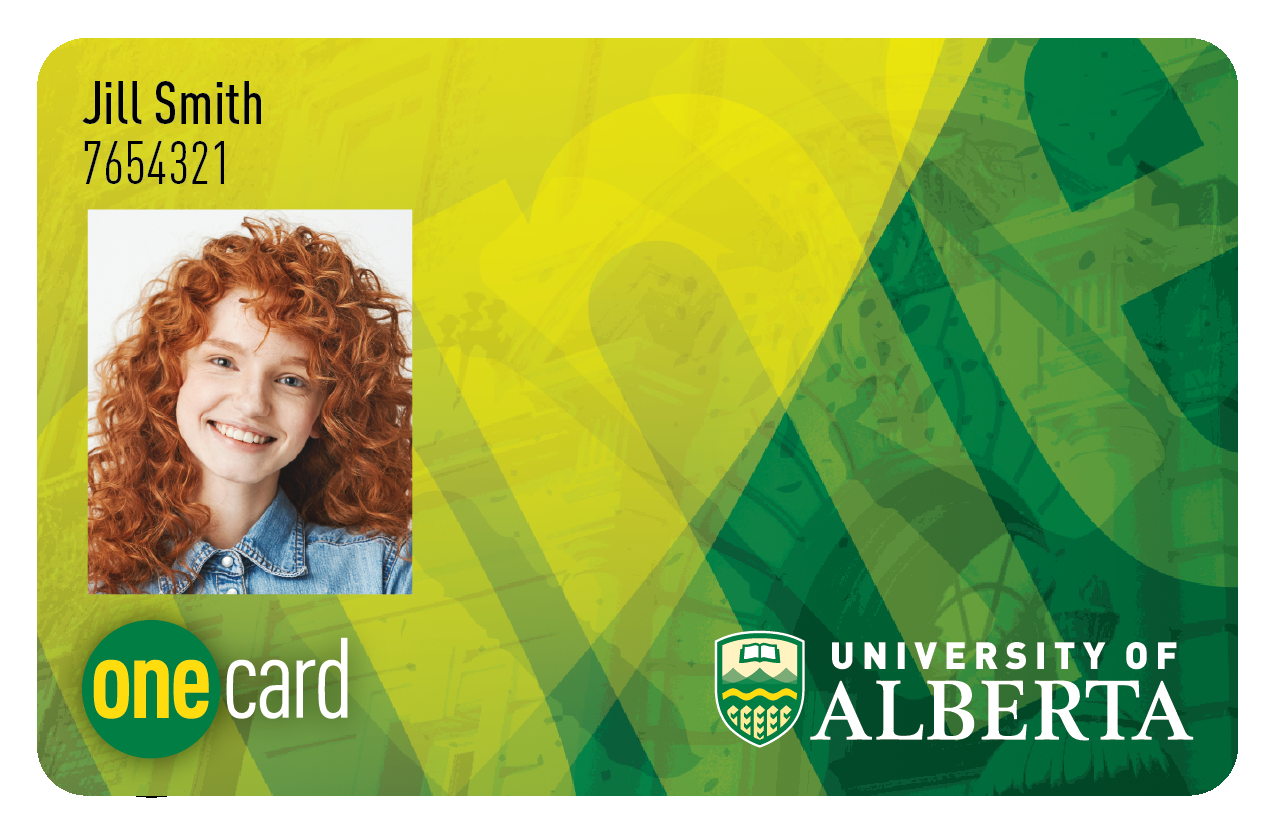 Items will be made available for a non-contact pickup inside Rutherford Library Galleria. The Rutherford Library North and South spaces and services remain closed to the public.
Curbside pick-up is now also available at Augustana Library
Distance students may register for our Distance Service for access to print collections from North Campus, Augustana, and Campus Saint-Jean.
Please do not use this service if you are feeling unwell.
Question? Check our FAQs or ask us.
Curbside Pickup FAQs:
What is available to request?

Print and audio-visual materials from most NEOS / University of Alberta library collections:

Books
Print journals
CDs
DVDs
Need micro materials? Please Ask Us to find out what arrangements can be made.

What is not available to request?

Print Course Materials: short term loans are not possible during the pandemic.
Specialized items such as puppets and kits
Read on Site only items (eg: Special Collections materials)
Hathi Trust Emergency Access Service (ETAS) links have been added to the library catalogue. We do not lend print copies of books that are available online through ETAS.

---

What if I need to change my pick up time slot?

If you need to reschedule your timeslot, please visit our curbside reservation system.

---

What if I am not in Edmonton or Camrose?

Distance students may register for our Distance Service for access to University of Alberta Library collections.

I'm disappointed that I can't borrow course textbooks. What should I do?

Start by searching in the library catalogue to see if we have an e-version of the textbook. Many textbook publishers do not sell ebook versions of textbooks to libraries. Where possible, we are adding ebook versions of textbooks to the Library collection.
If we do not currently own an ebook version of a required textbook, we can investigate purchasing an ebook, or arranging other permitted forms of online access. Recommend a Purchase.
Questions? Need help? Ask Us

What about borrowing items from other libraries such as MacEwan and Concordia?

University of Alberta Students, Faculty, and Staff can borrow items from most NEOS / University of Alberta Libraries by placing holds through our catalogue. NEOS Libraries that are currently not able to lend include Alberta Health Services Libraries and Covenant Health Libraries. Items must be picked up at Rutherford Library, Augustana Library or through our Distance Service.

Students, Faculty, and Staff from other NEOS Institutions must contact their home library to find out about available services. Service is not available to visitors at this time.

What about returning my items?

Please check My Account to check due dates on your items. If you need to return items in Edmonton, you can do so at Rutherford Library, at the external book drop located on the east side of the library. For Augustana Campus please return books using the external book drop at the Augustana Library.

What health and safety measures are in place for handling the books?

Returned items will be quarantined for three days, with plastic items being disinfected when possible. Items retrieved for curbside pickup will be handled by staff trained in the proper handling of library materials, including the use of masks, gloves, and frequent handwashing. Book lockers will be disinfected daily.