Images of Research Celebrates 5 Years!
Images of Research (IOR) is an opportunity for current University of Alberta graduate students and postdoctoral fellows from all disciplines to capture, share, and present the essence of their research in one image.
This competition and its month-long exhibition showcase and preserve graduate and postdoctoral research in print and digital form, foster engagement, and support graduate students' and postdoctoral fellows' academic and career endeavours.
Submissions will be accepted from Monday, January 20 to Friday, February 7, 2020.
Learn how to submit a winning image!
Workshops to teach you how to submit a winning image are being held on December 10, January 13, and January 29. These workshops may be used towards the Professional Development (PD) Requirement. All professional development sessions or activities must be approved by your department. Watch your FGSR Grad News newsletter for details and to register for the workshops.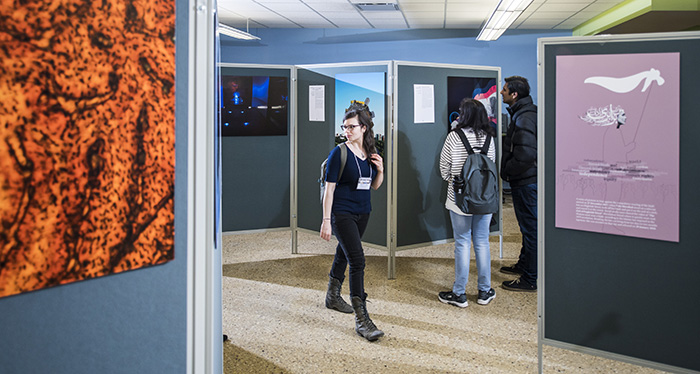 Please see the Competition Official Rules page for more information on eligibility, competition rules and requirements.
Winners and semifinalists will be selected by a multidisciplinary jury according to the following criteria:
Overall originality/creativity
Aesthetic appeal of image
Relationship between image and Entrant's research
Clarity of written description and title
Six prizes will be awarded as follows:
First Place - $800
Second Place - $600
Third Place - $500
Two Honourable Mentions - $250 each
One People's Choice - $250 (determined by online public vote)
Winners will be announced during a private reception on March 25, 2020. Semi-finalist and winning images will be exhibited in Coutts Library from March 26 to April 30, 2020, as well as archived in the University of Alberta's open access institutional repository (ERA).
This competition is organized by the University of Alberta Library (UAL) and the Faculty of Graduate Studies and Research (FGSR), and facilitated in partnership with Campus Design & Print Solutions .
If you have questions, please see Frequently Asked Questions and Preparing Your Entry.