Geoffrey & Robyn Sperber Health Sciences Library
Sperber Scavenger Hunt: Self-Guided Tour Contest
Three chances to win $30, a library tote bag, and a 3D printed toy!
October 25th to January 31st
Contest details and rules
The Sperber Health Sciences Library offers modern library services and collections, features an exhibit display of the Dentistry Museum Collection, and accommodates various learning and collaboration needs. More about the Sperber Library
Book Study Space in Sperber
Map and Directions to Sperber
Sperber Noise / Study Zones

Indigenous Learning Space
Sperber Library - 3D Printing
Sperber Library - Media Lab
Sperber Library - Virtual Reality Lab
Sperber Hours
Note: Monday to Thursday from 7pm to 9pm ECHA is only accessible with a ONECard at the NW doors (doors closest to the Jubilee Auditorium). ECHA NE (main) doors lock at 7pm.
---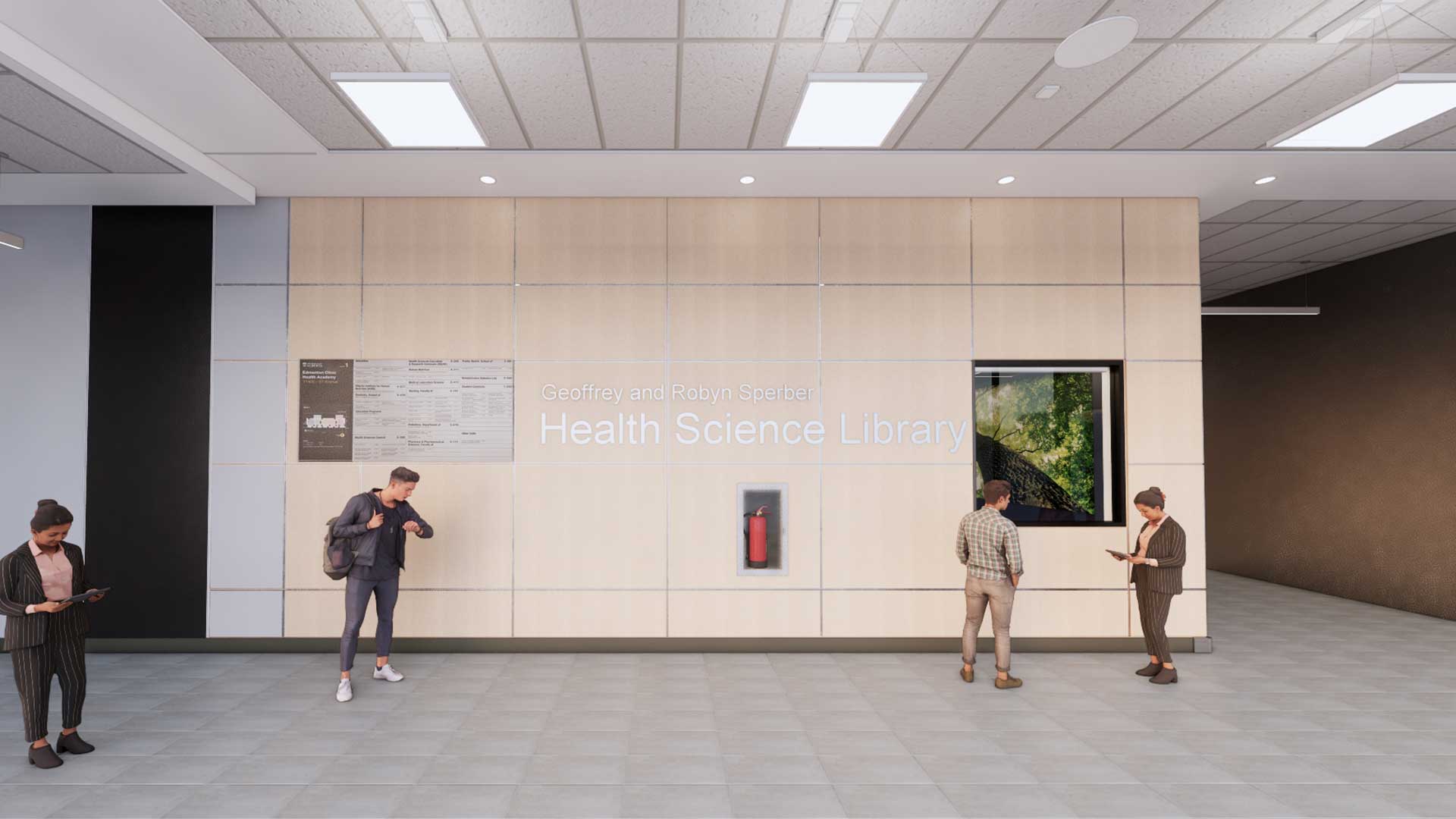 The entrance to the Health Sciences Library is on the ground level of the Edmonton Clinic Health Academy (ECHA) building directly across from the Starbucks. Do you have questions? Ask Us for help!
Policies:
You can also find subject specific information in our Health Sciences Guides.
Sperber Library
1-120 Edmonton Clinic Health Academy (ECHA)
11405 87 Avenue NW
Edmonton, Alberta T6G 1C9
Sperber Staff